Choosing Commercial Ovens
Tips for Our Ghost Kitchen Renters
Looking for ghost kitchen Burbank? Complete with the equipment you need to produce restaurant-quality foods? We've got it here at Airport Ghost Kitchen. Ours is top-of-the-line, professional grade stovetops and ovens but for those looking to equip their own restaurant or catering service, we've taken a fantastic article from the Chef's Toys website and reproduced much of it here.
Your commercial kitchen is the hub of your business. It's where you create—you put your heart and soul into every dish to ensure that the person eating it enjoys it as much as you would. Your commercial kitchen is often busy, crowded with chefs, servers, and staff that demand the most out of the equipment inside of it. When you are outfitting your commercial kitchen, whether it be for the first time or for the 10th, it is imperative that you start with the hub of the hub—the oven.
So many foods can be created with the oven. It is one of the most used appliances in both residential and commercial kitchens and has been for decades. Just about everyone has operated an oven at some point in their lives, whether it be in a commercial space or in a studio apartment. The oven is simple to operate and takes only a few minutes to set up.
But, with commercial ovens, there are a few differences. Today, there are so many different types of commercial ovens that have different operating capabilities that it can be a little difficult to find the right one for your space.
Thankfully, we're going to breakdown how to choose the best commercial oven for your kitchen so you can shop with confidence.
Categories of Commercial Ovens
There are a handful of different types of ovens out there. This can greatly impact the function and capabilities of your kitchen. Keep reading to better understand the top categories of commercial ovens.
Standard
Gas Ranges
Standard ovens are the typical cooking vessel. This style uses radiant heat from the bottom of the cooking chamber to heat up the space, therefore cooking the food inside. This style of oven can tackle just about any food, from baking to braising, and more.
Convection
Convection Ovens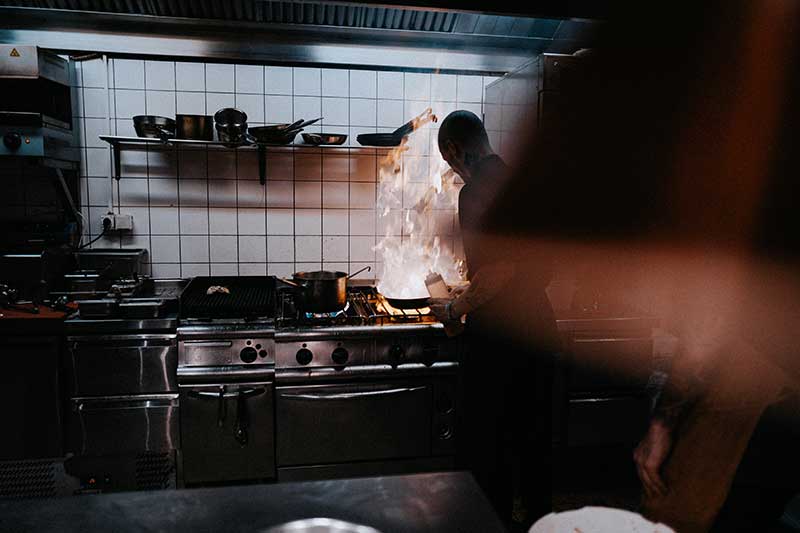 Similar to the standard oven, convection ovens have the same look and feel. But, the way they operate and heat up is a bit different. Convection ovens use fans on the inside of the unit that circulates the hot air around the unit. This speeds up cooking times and creates a more even cooking experience inside. Portable ovens, also called countertop convection ovens, offer similar cooking power performance while saving you lots of kitchen space.
Conveyor
Conveyor Ovens
Conveyor ovens utilize a conveyor belt that feeds food through a cooking chamber. This is a very unique form of commercial oven that is often used in bakeries or places that serve food that just need a quick heat or reheat. Food is placed on the conveyor and is passed through the heating chamber. It is then passed out of the cooking space heated and ready to be served. This style of convection ovens is mostly used by pizza parlors.
Cook & Hold
Cook and Hold Cabinets
Cook and hold ovens do as the name suggests, they can cook food and keep them warm until they are ready to be served. This style of oven uses slow, low heat to cook food, which significantly reduces food shrinkage and creates juicy, ready to serve foods quicker. This type of oven is great for bakeries that need to cook large batches of bread or even steak houses that roast and braise meats often.
Rotisserie
Rotisserie Ovens
Rotisseries ovens are great cooking vessels for meats. Rotisserie ovens are equipped with a rotating spit where meats are placed and spun around and around until there is a crispy, juicy, and fully cooked piece of meat left of the spit.
Salamander
Salamander Broilers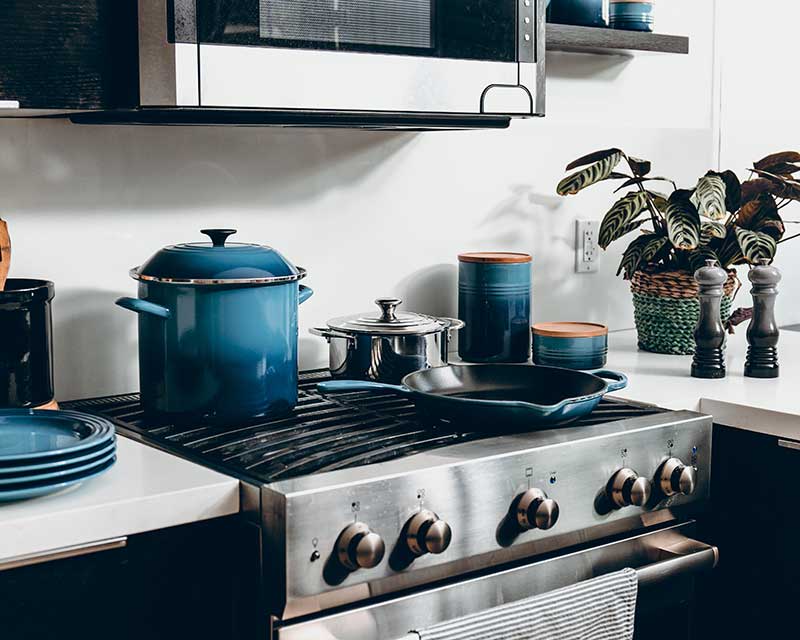 Salamander ovens cook by radiant heat. They are compact but powerful units that function the same as a broiler but on a larger scale. These are great for adding a crisp on completed meats, toasting bread for sandwiches, melting cheese, and more. Often, salamanders are where completed foods can sit to remain hot or they are placed inside of the salamander for a final, finishing touch.
Cheesemelters
Cheesemelters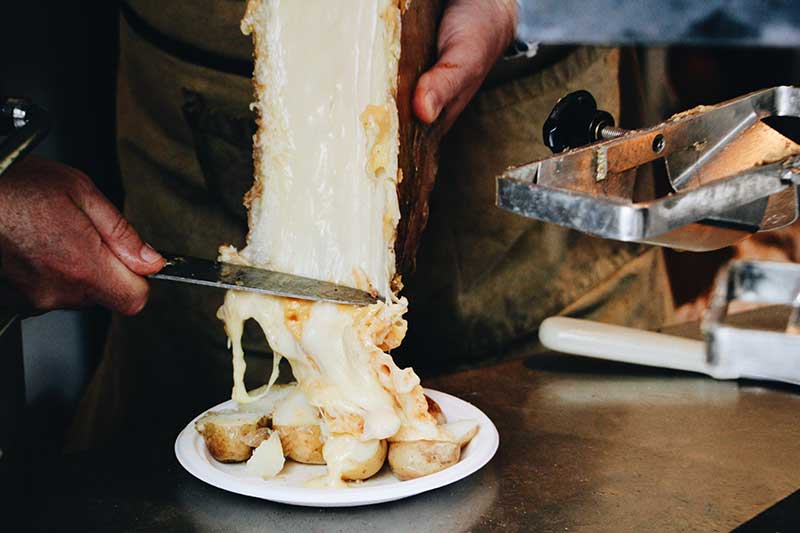 This style of oven is great for restaurants that specialize in sandwiches, burgers, and pasta dishes. These are countertop ovens that use high, radiant heat to quickly melt cheese on bread and pasta dishes to create a melted, ooey-gooey product that will have guests coming back for more. Unlike a traditional countertop oven, this style is only intended for finishing off foods, not cooking foods completely.
How to Choose an Oven By Restaurant Type
No two restaurants are the same. Your daily operations are unique and require a different kitchen set up. To find the right style of commercial oven for your kitchen, we've broken down a few restaurant types:
Quick Service Restaurant
Quick service restaurants are becoming more and more popular in the restaurant space. They provide customers with the ability to create their own dining experience. With that being said, your daily output of food can double the amount of a traditional sit-down restaurant. In this case, you need an oven that is powerful and best suited for your menu. Depending on your menu, these commercial ovens can be great for quick output and quality taste:
Standard Oven
Convection Oven
Conveyor Oven
Specialty Restaurant
For restaurants that specialize in specific types of food, like hamburgers or sandwiches switching from a standard oven to a unit that is specifically tailored to your needs can help build a quick and efficient kitchen. For example, with restaurants that specialize in one style of food, like hamburgers and sandwiches, a typical oven might not make the most sense. These foods require cooktop cooking, rather than cooking in the oven. Toasting and reheating might be the only two functions that an oven can provide. Rather than filling your space with a traditional oven, try utilizing the following units: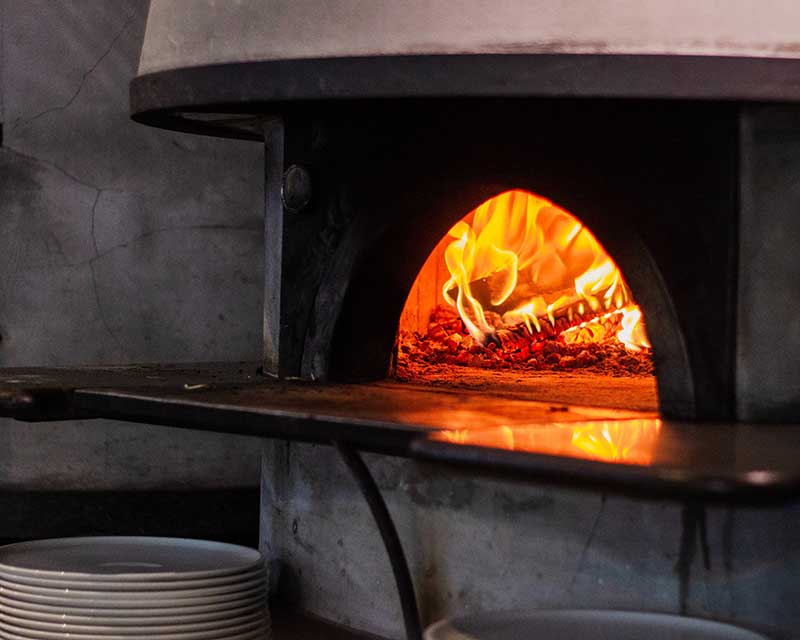 Salamander
Cheesemelter
Bakery
Unlike restaurants, bakeries need ovens with control, power, and high output. Because nearly all bread, cakes, and pastries are cooked in an oven, bakeries need the perfect set up to make their space the most efficient and productive. Some of the best ovens for commercial bakeries include:
Standard Ovens
Convection Ovens
Cook & Hold Ovens
Conveyor Ovens (for reheating)
Buffet or Large Scale Commercial Kitchen
Because of the variety that a buffet or large scale kitchen provides, many different cooking vessels might be needed. While all ovens can work in a large kitchen, there might be a few that you haven't yet considered as an addition to your space. For high output, reheating, and holding, these will be the best options:
Convection Ovens
Cook & Hold Ovens
Rotisserie
Standard Ovens
Finding the Right Oven For Your Restaurant
In some cases, restaurants can have more than one oven. These specialty ovens can be spread across the commercial kitchen to create a powerful cooking space that can cook many items at once. But, finding the right combination of ovens on your own can be a bit tricky.
Our team of oven aficionados can help you find the best ovens for your needs and help you create a dynamic kitchen that will increase your efficiency ten-fold. Our staff knows the ins and outs of ever oven on the market and can get to know your business just the same to make accurate and personalized recommendations specifically for your space and needs.
Commerical ovens are the heart and soul of any commercial kitchen and in Burbank the top-tier kitchen rental can be found at Airport Ghost Kitchen. Call us today to reserve your commercial kitchen space!