Shared-use Commercial Kitchen in Los Angeles
L.A. Ghost Kitchen Ready to Use!
Los Angeles' Newest Cloud Kitchen for Rent
Shared-use commercial kitchen (a.k.a. "Ghost Kitchen) rental has finally debuted in this corner of Los Angeles! The latest L.A.rental kitchen is our own Airport Ghost Kitchen. For uncompromising chefs, we provide the latest state-of-the-art food preparation and cooking facility in the eastern San Fernando Valley. Our location is ideal for preparation of delivery-only meals. We cater (pun intended) to chefs who want premium prep and cooking facilities. Close to several freeways, Airport Ghost Kitchen is the number one choice in Los Angeles.
The ghost kitchen is a concept whose time is now! In a culinary paradise like Los Angeles, entrepreneurial chefs have been using these delivery-only ktichens to create food as well as followings. Our L.A. food truck mania is a prime example. You no longer need to be tied to a specific restaurant or pay for your own professional kitchen when you can take advantage of ghost kitchens in your area. Airport Ghost Kitchen caters to you so you can cater to your customers in Hollywood, or greater Los Angeles.
For the finest rental kitchen and culinary preparation in Hollywood, Studio City or Van Nuys, call us at Airport Ghost Kitchen today!
Call Us Now! Schedule Your L.A. Cloud Kitchen Rental
Airport Ghost Kitchen
7816 Clybourn Ave. Suite 2
Sun Valley, CA 91352
(818) 771-9239
Learn more about commercial kitchen rental plans and facilities by calling (818) 771-9239
Shared Use Ghost Kitchen Has The Most Modern Equipment
Commercial Cloud Kitchen Rental Available for L.A. Chefs
Airport Ghost Kitchen is the finest commercial rental kitchen in the San Fernando Valley of Los Angeles. We took our name from our location next to the Hollywood Burbank Airport. Our exterior may be nondescript but inside you'll find exactly what you need to create delivery meals your customers will rave about. What's more, you know our location is perfectly placed and provides quick access to the 5, 134, 101 and 170 freeways. Talk about convenience!
Dealing with Aiport Ghost Kitchen means:
Cooking equipment which is top-of-the-line
Food storage and prep areas that are spacious and well-appointed
Easy access to multiple freeways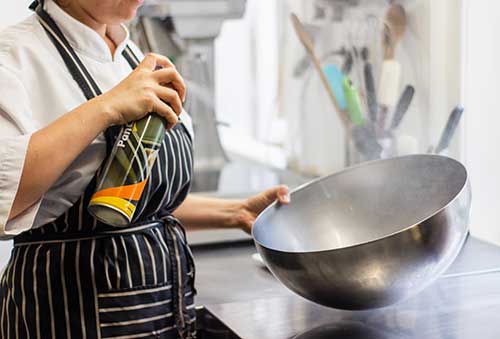 Best Commercial Kitchen in Greater Los Angeles
Call To Rent Our Cloud Kitchen Today!
Ghost kitchens are today's new necessity when it comes to catering. If you're a caterer or chef looking for a place to call your "home kitchen" look no further. We're here for any discerning chefs that need state-of-the-art food prep to make the dishes that keep customers raving. We know just what deadlines are and if you need us, our kitchen is open to you 24 hours a day, seven days a week, year round to make sure you can meet that deadline and prepare and serve the meals that make you a culinary superstar.
Los Angeles and The Valley's Best Ghost Kitchen
Location, Pro-Grade Equipment and Rental Plans Make Us the Top Choice
Renting a commercial kitchen for catering is a hurdle you shouldn't have to deal with (for long, anyway). Let us solve your cloud kitchen search. Call us today and take a look at our facilities. We're new on the Los Angeles scene but we've got history that goes back decades. We're professionals, just like you. We know you have to keep your costs down and our kitchen rental plans will help you do just that. Also, our San Fernando Valley location means quick delivery to customers from Pasadena to Studio City or Van Nuys. It's only a short jaunt over the hill to Hollywood, too! We're a diamond in the rough of ghost kitchens, on the border of the Burbank airport. For a professional kitchen in a neighborhood without distractions you can ply your culinary trade in peace and safety. You demand professionalism and create foods that delight your customers. Let us delight you by providing the kitchen, storage, prep room and tools that let you shine.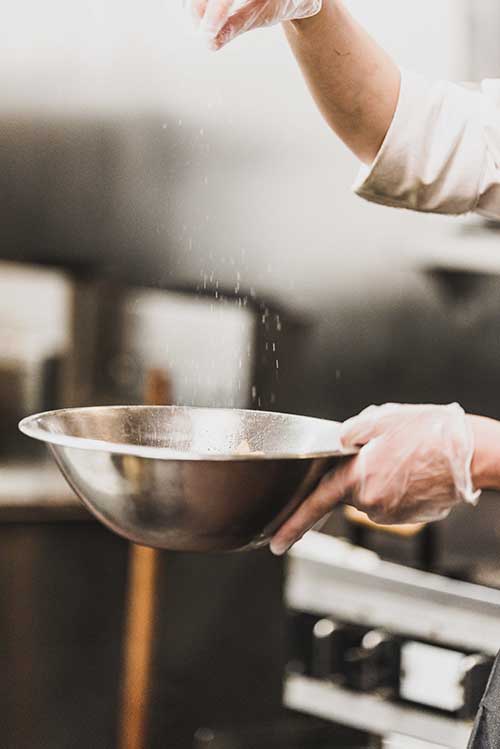 Cities:
Los Angeles
Hollywood
West Hollywood
Atwater Village
Studio City
Van Nuys
Zip Codes:
90026 90027 90028 90029 90038 90039 90046 90048 90069 91407 91408 91409 91410 91602 91604 91607 91614
Directions to Airport Ghost Kitchen from Los Angeles, CA
Our location just off the I-5 means you can reach us in minutes from downtown Los Angeles.
From the Los Feliz / Vermont Ave Area:
Get onto Los Feliz Blvd
Turn right to merge onto I-5 N
Follow I-5 N to Sunland Blvd. Take exit 150B from I-5 N
Merge onto I-5 N
Keep left to stay on I-5 N
Take exit 150B for Sunland Blvd
Take San Fernando Rd to N Clybourn Ave
Turn left onto Sunland Blvd
Turn left onto San Fernando Rd
Slight right onto N Clybourn Ave
We will be on the left!