Shared-use Commercial Kitchen in Burbank Area
Ghost Kitchen Rental Near Burbank Airport
Commercial Kitchen for Rent in the San Fernando Valley
Shared-use commercial kitchen rental in Burbank is closer than you think! The latest SoCal ghost kitchen on the scene is Airport Ghost Kitchen. We are the latest professional food prep and cooking facility in the San Fernando Valley specifically set up for the cooking of delivery-only meals. For chefs who demand the best cooking equipment and preparation facilities, Airport Ghost Kitchen is here for you!
Commercial kitchens are in demand and cooking space can be at a premium especially in the food-centric environment of Burbank. Chefs from local eateries, food trucks or catering companies all serve a very hungry and discrimination clientele. Today's chefs need heavy-duty, pro-grade tools to satisfy the needs of their customers. Downtown LA rental kitchens are too far from the San Fernando Valley. That's why we created Airport Ghost Kitchens to serve expert chefs in Burbank, Glendale and the cities nearby.
For the finest rental kitchen and culinary preparation in North Hollywood, Sun Valley or Tujunga, call us at Airport Ghost Kitchen today!
Call Us Now! Schedule Your Burbank Cloud Kitchen Rental
Airport Ghost Kitchen
7816 Clybourn Ave. Suite 2
Sun Valley, CA 91352
(818) 771-9239
Learn more about renting our commercial kitchen and facilities by calling (818) 771-9239
Ghost Kitchen with the Most Modern Equipment
Commercial Kitchen Rental Near Burbank and SFV
Airport Ghost Kitchen is the premier commercial rental kitchen in the Sun Valley / Burbank area. Because we are so close to the Hollywood Burbank Airport we are freeway close to so many neighboring cities. From our location, access to Interstate 5 is only minutes away. That means you can transport your prepared meals quickly to many part of Southern California.
Using Airport Ghost Kitchen means:
State-of-the-Art Cooking Equipment
Spacious, well appointed food storage and prep areas
Easy freeway access to most of the San Fernando Valley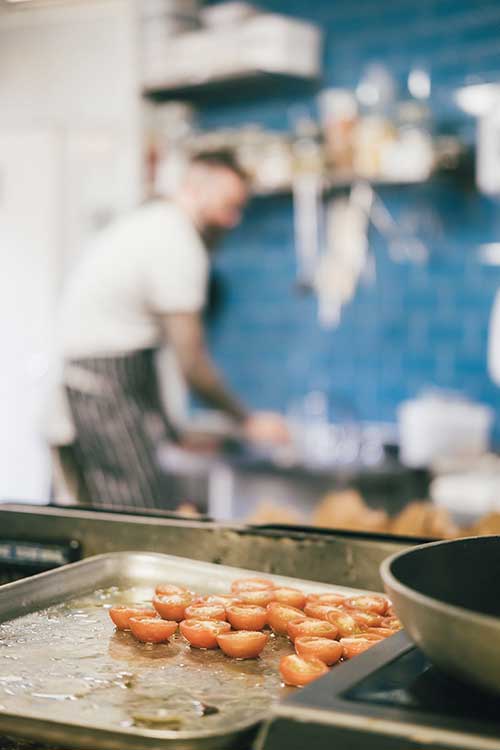 Best Shared-Use Commercial Kitchen in Burbank
Schedule Your Kitchen Rental Today!
Rental kitchens are a necessity when catering deadlines happen. We're here to help any chef facing the pressure of creating memorable feasts that keep customers coming back and spreading the good word. Sometimes that means late night cooking sessions. Airport Ghost Kitchen is available 24 hours a day, seven days a week, 365 days a year to make sure you can prepare the meals you need to accommodate your customers.
Burbank, Glendale and Pasadena's Most Prestigious Ghost Kitchen
Convenience, Professional Equipment and Great Rates Make Us The First Choice
Renting a kitchen space for delivery foods can be a hassle and those in the industry know some spaces require a hefty fee. We're different. We're new. We're professional. And we don't charge an arm and a leg. Plus we're here in the San Fernando Valley. Our location means you can quickly deliver that food to waiting customers in a timely fashion. We're the hidden gem of ghost kitchens. Nestled in a nondescript area of Sun Valley near the Burbank airport, you'll find a kitchen and neighborhood free of distractions. You create the most delicious delicacies. Let us provide the kitchen and tools to do that.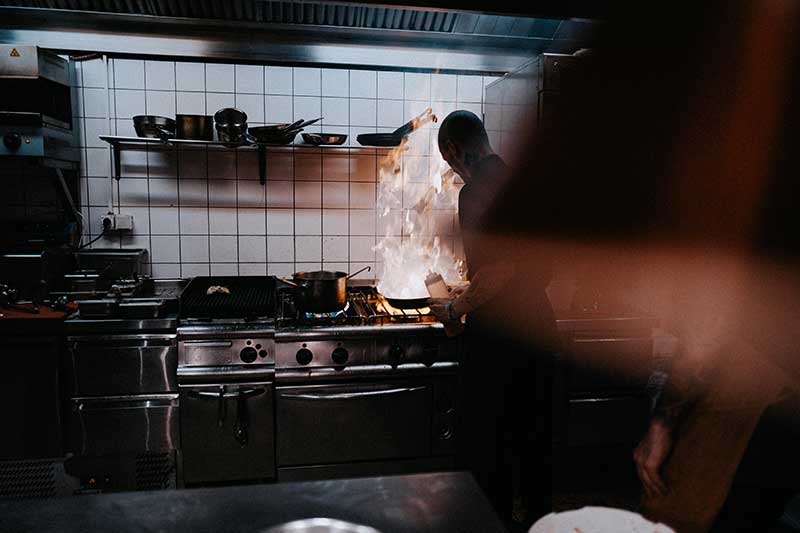 Cities:
Burbank
Sun Valley
North Hollywood
Panorama City
Arleta
Pacoima
Zip Codes:
91501 91502 91503 91504 91505 91506 91507 91508 91510 91521 91522 91523 91526 91352 91602 91603 91605
Directions to Airport Ghost Kitchen from Burbank, CA
We are so close to Burbank it hardly merits mentioning, but here are directions to our facility.
From downtown Burbank (Olive Ave):
Head southwest on E Olive Ave toward N 1st St.
Keep right to continue on N Bonnywood Pl.
Follow I-5 N to Sunland Blvd in Los Angeles. Take exit 150B from I-5 North.
Merge onto I-5 North.
Keep left to stay on I-5 North.
Take exit 150B for Sunland Blvd.
Turn left onto Sunland Blvd.
Turn left onto San Fernando Rd.
Take a slight right onto N Clybourn Ave.
We will be on the left!